Canodyne's Recharge CBD/CBN Tincture is the perfect solution for those restless nights. The soothing effects of Broad Spectrum CBD paired with CBN & Melatonin dissolve away anxiety, stress, pain, and discomfort. Drift off to the ultimate state of bliss—without the worry of next-day grogginess.
Broad Spectrum CBD + CBN & Melatonin to promote restful sleep

Encourages a deeper, more relaxing REM cycle

Fast-acting formula

Non-habit forming
Suggested Use: Place 1 serving of oil under your tongue and hold for at least 60 seconds before swallowing. Use 30 minutes before bed.
Add text about your shipping policy
Add text about your shipping policy
Add text about your product warranty
Add text about your product warranty
Add text about your payment
Add text about your payment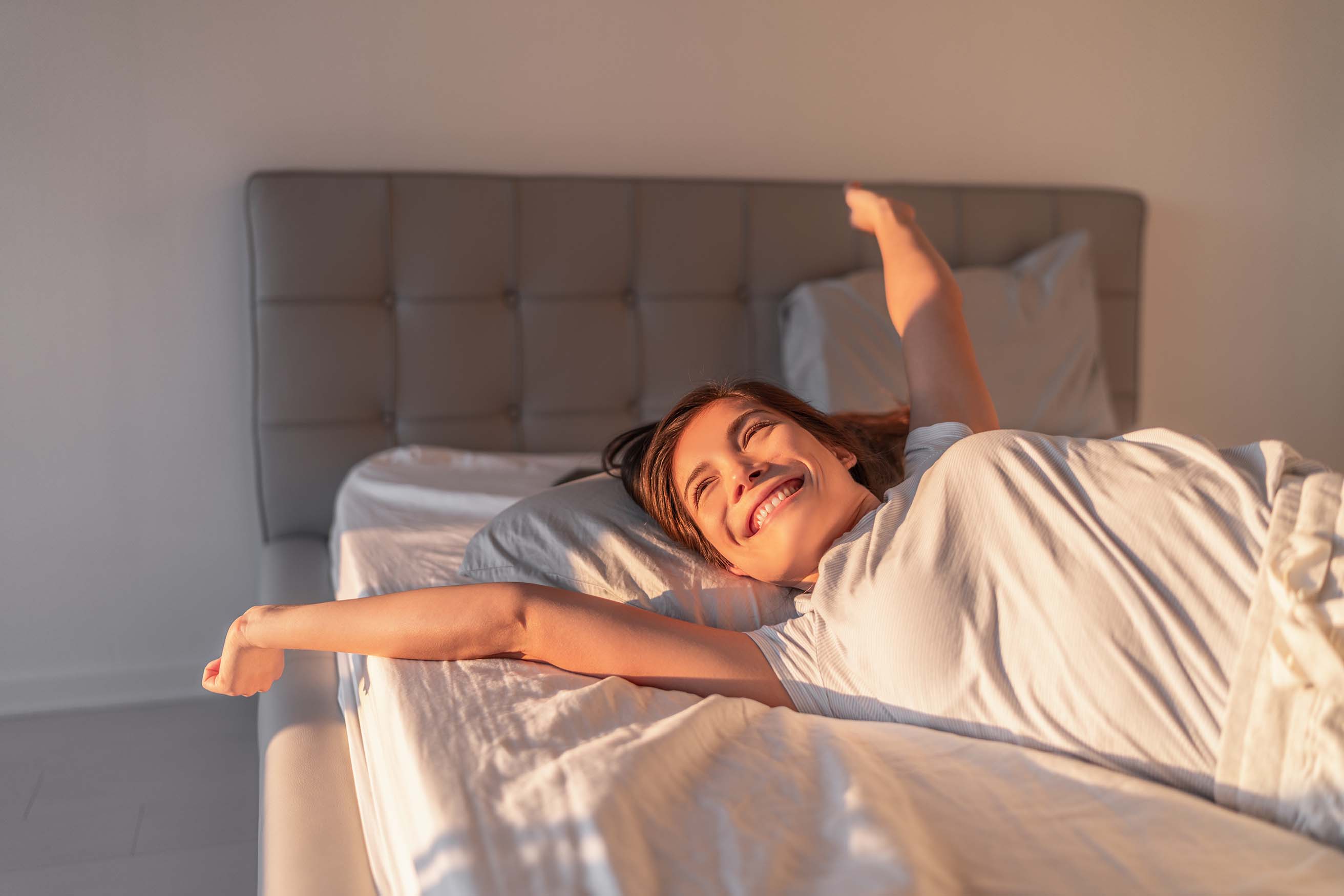 Sleep Better and Wake Feeling RECHARGED
Every drop of our Recharge tincture delivers a calming blend of broad spectrum CBD, plus CBN and Melatonin. Designed to support a healthy sleep cycle, this unique formula relaxes the body, eases away stress, and prepares you for a restful night of sleep.
CBD isolate is the purest form of CBD available. It's derived from industrial hemp, the THC-free cousin of marijuana. All plant compounds have been removed, leaving behind pure CBD free of any other cannabinoids, terpenes, or plant compounds.
Yes! While CBD and melatonin both help promote sleep, they work in different ways. Therefore, taking them together may provide even better results. Early research suggests that CBD and melatonin may work together in synergetic ways, enhancing each other's effects.
The amount of time it takes CBD to work depends on the method of delivery used. When taken under the tongue, CBD tinctures work quickly. You could begin to feel the effects in as little as 15-minutes. We recommend taking our Recharge products 30 to 60 minutes before going to bed. However, we encourage you to create a schedule that works for your body.
No. CBD isolate is THC-free. All additional plant compounds (like terpenes and other cannabinoids) have been removed. This means our CBD isolate products are 100% free of any intoxicating effects.
For most, taking CBD oil at night does not result in feeling tired the next day. CBD oil's effects are typically mild and provide long-lasting relief. However, everyone is different and some may experience drowsiness after taking CBD oil. It's important to start with a low dose and slowly increase until you find the most effective dose for you.